センター 対話文問題 *
○問題例
A:Aren't you going to study abroad next year?
B:I don't have enough money, so I'll work instead and try to go the year after.
A:Well, (  )
B:That's how I feel. I won't give up my dream.
(1)a little learning is a dangerous thing.
(2)all work and no play makes Jack a dull boy.
(3)look before you leap.
(4)where there's a will, there's a way.
○本年の問題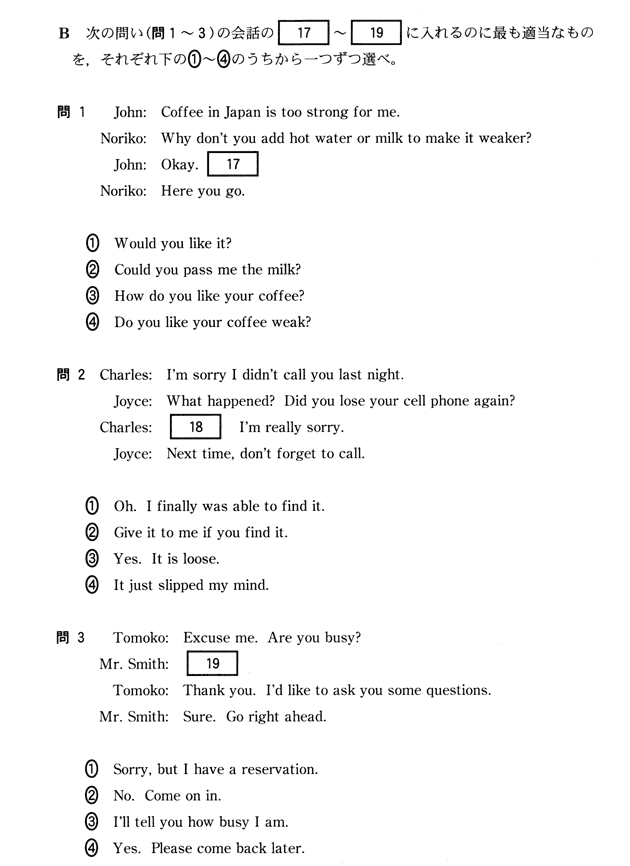 準備中――続きを読む
"(  )"
"Oh, are we already at Tokyo Station?"  [福井工大]
(1)Here it is!  (2)Here we are!  (3)Here you are!  (4)There we are!

---
1 / 1 / 10 / 2681 /